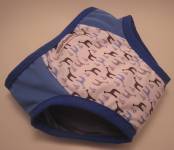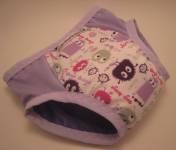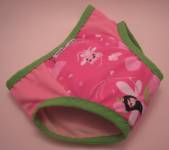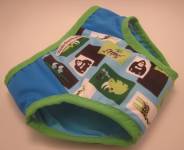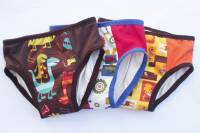 Click on any Picture to see a Larger Picture!



Feedback from our users on this product

We ordered 2 day-time trainers and 1 night-time trainer. Not only was the turn-around time lightning fast and the customer service excellent, these are by far THE most well-made trainers we own. And we have about 24 pairs of various types. The workmanship on these is perfection. They have retained their shape after many washes and look the newest out of all the trainers we have. They are also trim, yet amazingly absorbent and we have never had a leak. If I had known how great these would be, I would have ordered ONLY these trainers from the start.



We love love love our Tinkle Time Trainers!!! Megan was very nice to work with, super fast shipping, and my son loves his "special" new underwear :D I will definitely be getting a few more pairs in the future :)



I received my tinkle time trainers today and am very impressed. I have tried several different kinds of trainers out before but seem to always run into the same problems either they were trim but not waterproof or they were waterproof but way too poofy. These are the perfect combination, they fit like underwear but are waterproof. My son took a nap in these this afternoon and woke up with no leaks. The quality of these trainers is excellent and to top it off they are adorable. My son nor I wanted him to take them off. I am sure I will be back for more!!


© 2008, rainshinedesigns.com
All Rights Reserved