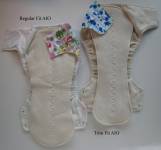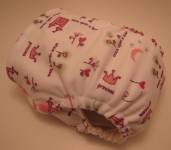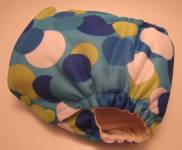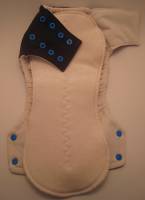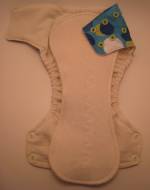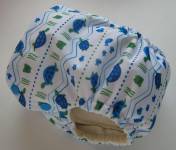 Click on any Picture to see a Larger Picture!



Feedback from our users on this product

These are my favorite AIO diapers by far! They are super trim yet can still last for over 4 hours in a pinch without leaking! And the quality and turnaround time is amazing, I don't know how she does it. :-) Will be saving my PP to get a few more in the future!



I just got the newborn AIO in the mail a couple of days ago and I can say it is hands down the best newborn diaper that is out there! The fit is SO adjustable, very absorbent, super soft, it looks totally cute and the best thing? The snap in soaker dries super fast! I know no other newborn diaper that dries this fast!!!



We love these diapers for our almost 2 year old heavy wetter. We have the trim fit AIO and they are beautifully made and fit like a glove on our little guy. I would recommend these to anyone looking for an absorbent trim fitting diaper!


© 2008, rainshinedesigns.com
All Rights Reserved