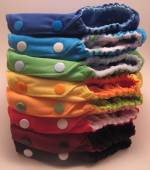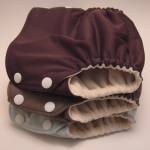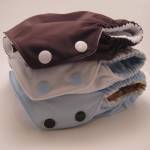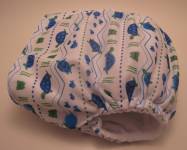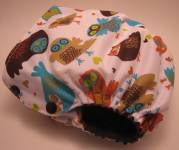 Click on any Picture to see a Larger Picture!



Feedback from our users on this product

My only regret is that I did not learn about RSD cloth diapers years ago. After trying many brands I simplied my stash to prefolds and prefitteds but with my newest LO I now love to use One Size RSD Pockets and AIOs lined with athletic wicking material. They are very well made and are working beautifully. These diapers wash up great and show no sign of wear after four months of use even though they are washed every other day. Thanks for creating an awesome product.



I bought my first RSD off a swap board and HAD to get more! Even though I had a custom order, it came so quickly! I LOVE these diapers and wish I had a full stash of them!



I absolutely love our m/l pocket diapers. they are sewn great, fit him wonderfully! It's been trail and error finding a great diaper. it goes under his jeans, and holds during a nap double stuffed. thanks so much! will be back for more. now if you would only do embriodery...that would be awesome!



I just got my MCZ pocket today and I LOVE IT! I will be back for tons more!
Thank you for such quick service!



I LOVE my, well daughters, new diaper!! The PUL fabric (pink hearts) perfectly matches a dress that we already had. It looks so super cute and is my new fave go-to dipe!! Also, super fast shipping and just a great experience. Thanks so much!!!



This is our first but definately not our last diaper from Rainshine Design. Wonderful sewing and beautiful diaper.Thank you,
Andrea



Wonderful diaper. Super fast shipping.


© 2008, rainshinedesigns.com
All Rights Reserved