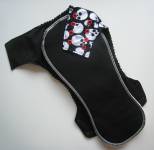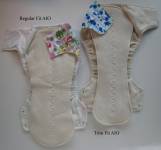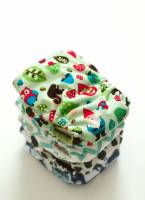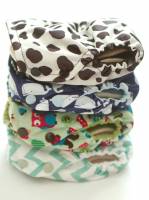 Click on any Picture to see a Larger Picture!



Feedback from our users on this product

I am currently cloth diapering my second child and these are my absolute favorite diapers ever! I have tried countless diapers on both of my kiddos and now that I've used Rainshine Designs I don't want to use any other AI2s. They are absorbant, trim, and there are lots of fabrics to choose from. And best of all, they are sewn to PERFECTION!



I have cloth diapered for near 30 years-kids grandkids-daycare kids and I have just about purchased every diaper out there. The craftmanship and the design and quality of there all in two diapers are the best I have ever seen. They don't just look great-they work fantastically!! The meticulous detail is impressive. I hesitated purchasing XL toddler diapers for my godson who I care for during the day. I got so emotional about a diaper choice- well I decided that this age passes all too fast so why not enjoy the memories and fun-They are little such a short short time-I decided that he (we) were worth it. I don't regret my decision. I just can't say enough. Thank you for being a part of our world Rainshine Diapers!



Awesome work. The diapers look great, can't wait to use them. The owl matching snaps are a nice touch :)



Love these diapers! The fit is great, the prints are adorable, and these are the only diapers in our stash that have never, ever leaked! Wish I had found these sooner : )


© 2008, rainshinedesigns.com
All Rights Reserved